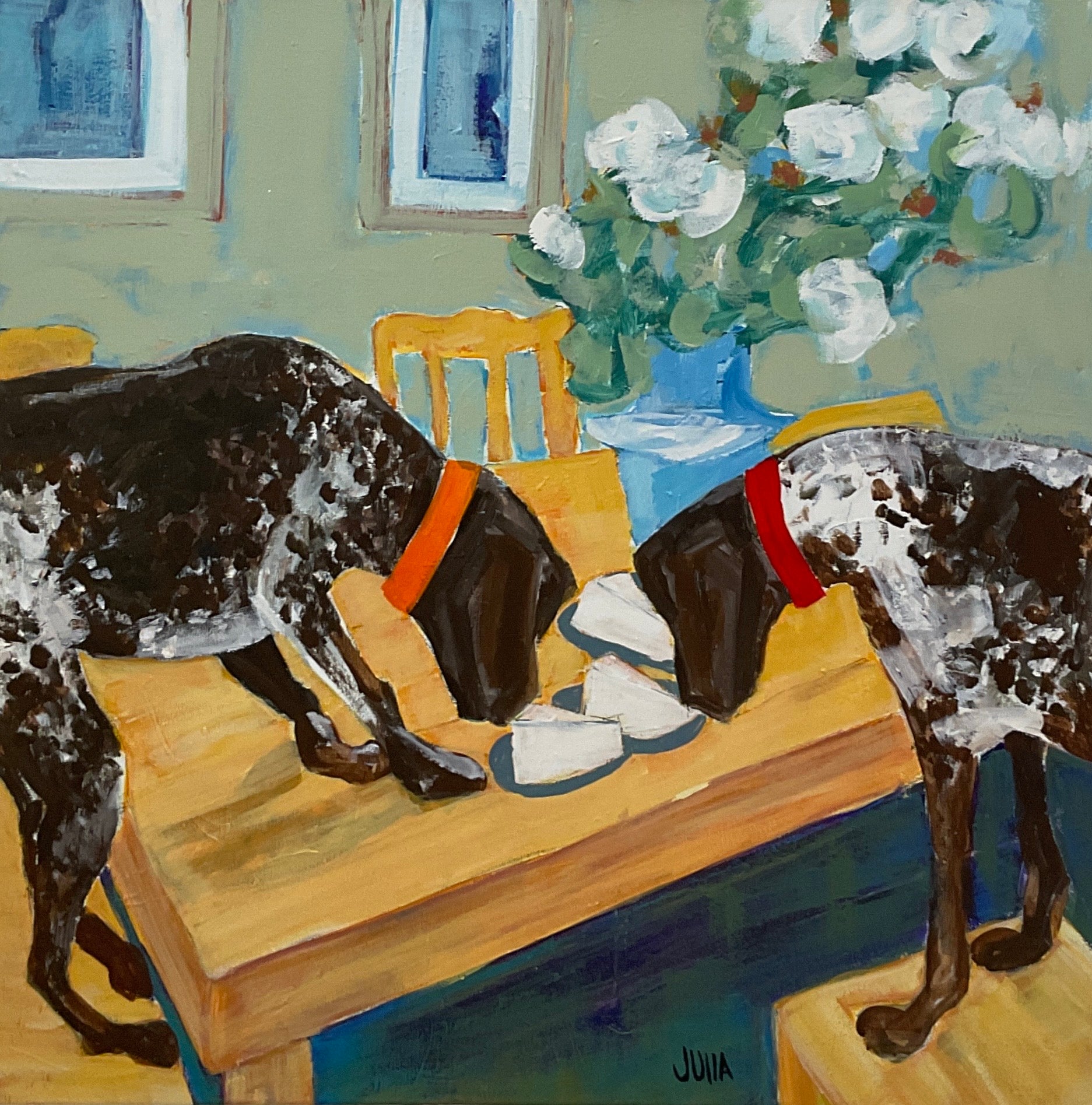 JULIA WALSH
OVERSIZED, WHIMSICAL, COLORFUL, EXPERIMENTAL
The gift of color, nature and the passion to paint all come from Julia's faith.  The colors and shapes of natural landscapes from her years living in the mountains of North Carolina, Denver and the Rocky Mountain West are all seared into her mind.
Today, Julia resides in Alabama with her family and three dogs and it is here that nature's colors along the Blue Ridge Mountains continue to impact on her painting. 
Experimentation, large canvases, dramatic, bold color and rich textures (which often expose many layers) are all signature hallmarks of her work.