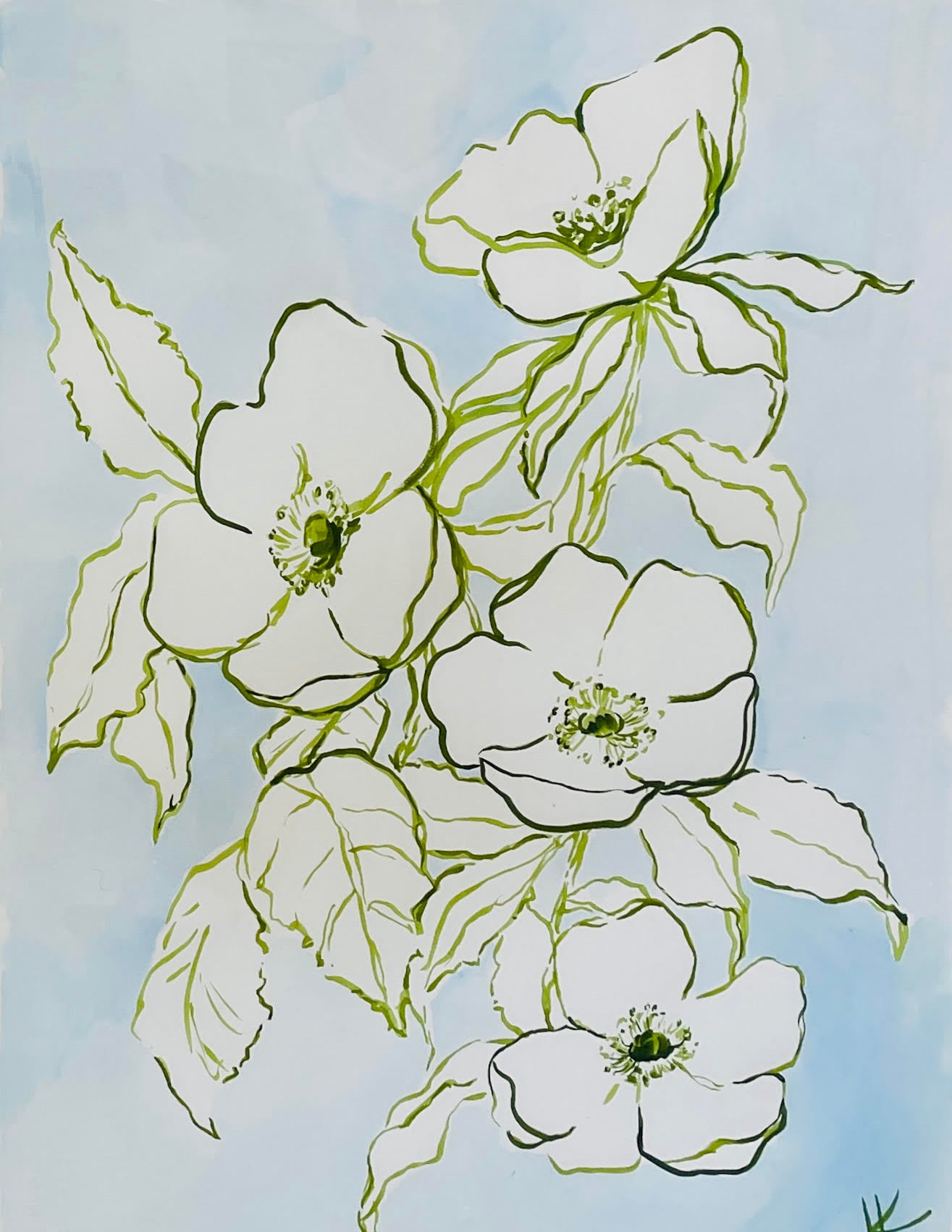 Kate Kvasnicka lives in Richmond, VA with her three-year-old son and husband. She graduated from the College of Charleston where she took Studio Art classes. After graduation, she continued her art studies at the Corcoran School of Art at George Washington University.

She is best known for her watercolor botanicals and large abstract paintings that have a light and airy, almost translucent feel. Recently, she was featured in Charleston Living Magazine as an artist to watch. Her hope is that when you look at her work you have an immediate need to take another glance.
Kate also works with clients on commissioned work.  Please contact the gallery to get started on your one-of-a-kind original today at 434-616-6376.